Madras Cloth
MADRAS CLOTH DEFINITION
The true definition of Madras check is: A pure cotton yarn dyed plain weave cloth with a minimum two color irregular pattern and most importantly woven in Madras with pure Indian cotton. Originally and to this day the best Madras is woven by hand.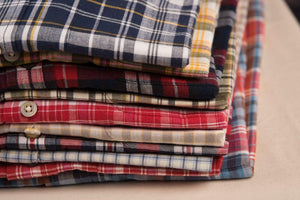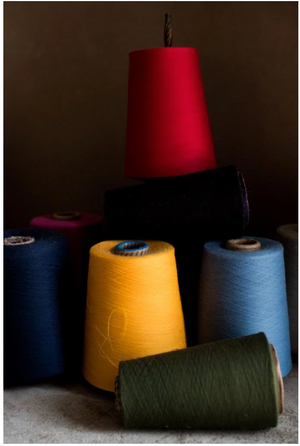 MADRAS CLOTH ORIGIN
The South Indian historian Sriram said, "Madras(now Chennai) was founded not for spices and gold but for cloth."
The weaving of cotton cloth in South India was renowned for centuries prior to the British building a harbour in Madras in the 18th century, but it was this port and the British East India Company that led to textiles from Madras being traded throughout the modern world. That is the origin of the Madras check and how it found it's way to being worn around the globe, from headscarves in Africa and the Middle East, to kimonos in Japan and jackets on the Island of Nantucket to shorts on the Island of St.Barths.
MADRAS TO THE U.S.
For decades Madras check cloths have found their way into mens' wardrobes by many routes. In its 1897 catalogue Sears offered a Madras shirt and from the 1920s onwards Madras check shirts and jackets have continuously appeared in American catalogues and have become a staple in the American East Coast wardrobe.
MADRAS TO THE U.K.
The British were undoubtedly influenced by the Duke of Windsor's partiality for Madras checks, like so many other sartorial trends instigated by him. The Duke's fondness for Madras cloth probably arose during his time as the Governor of the Bahamas and this likely caused its widespread adoption especially by those wealthy enough to holiday in the Caribbean.